Featured Act F – Video 1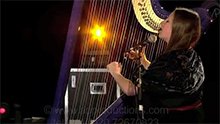 Featured Act F – Video 2
Featured Act F – Video 3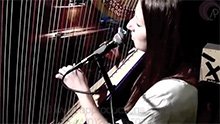 Featured Act F – Video 4
Featured Act F – Audio 1
Featured Act F – Audio 2
Falling in love with music at the age of 7 when she discovered the piano, her passion intensified when she began to learn the harp at the age of 10. This young Australian born singer and songwriter soon came to London, and is fast making a name for herself internationally, touring Ireland twice to great acclaim, and headlined at festivals. If practice makes perfect, then that is exactly what you hear when listening to the heartrending virtuosity of her music.
As well as being equally skilled on harp, piano and vocals, she is a fine and moving songwriter, with the repertoire and experience to entertain at any event, either solo or with her band.
Although she has been compared to singers such as Sade, Norah Jones and Alicia Keys, her consummate talent as musician, performer and songwriter is clearly quite inimitable.